Contact us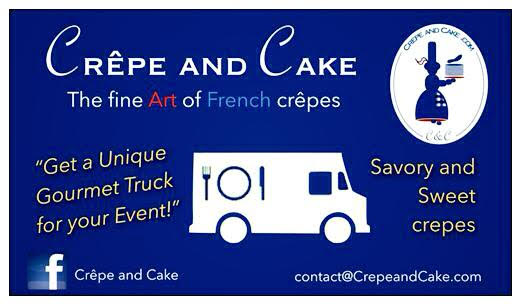 Email: contact@crepeandcake.com
Public Locations: 
* Maple Grove Farmers Market - Thursdays 3-7pm
* Excelsior Farmers Market - Tuesdays 2-6pm
* Golden Valley Farmers Market - Sundays 9am-1pm
Private Locations: 
Available for your Private Party (international school event, business lunch, birthday, graduation, baby shower, etc.)
Planning of the week post on Facebook every Tuesday
Facebook
Get in touch with us via Facebook by becoming a French crepe fan!
Question?