The Crepe Lady
The old French tradition!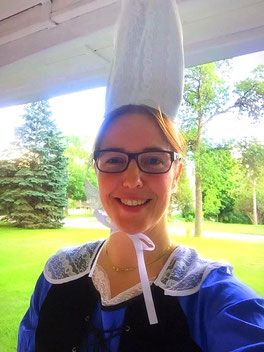 Native from Paris, France, the Crepe lady is a pastry chef, certified Professional Chocolatier and Crepe Master, trained by renowned patissiers in different French culinary schools.
Her Grandmother from Brittany - France passed down secret French recipes to her, that she enjoys to bake today, bringing her back sweet memories. 
She is also part of the Minnesota artists organization. She loves to please others with her creations!
MNartists Flo Blue at Crepe and Cake